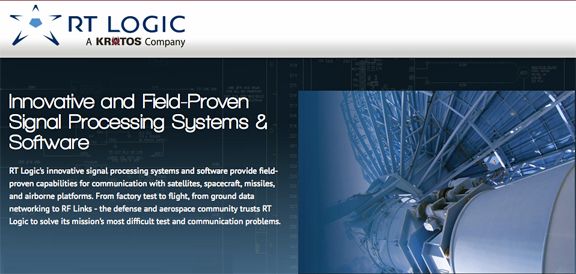 [SatNews] Kratos Defense and Security Solutions, Inc. (Nasdaq: KTOS) has announced that equipment provided by its RT Logic subsidiary supported critical communications between the Orion spacecraft and ground control systems during its recent Exploration Flight Test-1 (EFT-1) mission.
Orion is NASA's next generation spacecraft designed to take human spaceflight beyond Low-Earth Orbit (LEO) and into deep space. Lockheed Martin is the prime contractor for the Orion spacecraft.
Prior to flight, RT Logic's TSIM (TDRS Simulator) and Channel Simulator products were used to simulate and test the compatibility of the Orion communications subsystem with the NASA Space Network. This was a key step in driving down risk of communication link problems during the mission. In addition, RT Logic's Internet Protocol (IP) Recorders were used to support ground testing and simulation, enabling the replay of recorded telemetry from Orion when the vehicle was unavailable.
During launch, orbital flight, re-entry and splashdown, the Orion spacecraft communicated via two of NASA's Tracking and Data Relay Satellites (TDRS), which are part of NASA's Space Network. RT Logic radios, supplied through the NASA Space Communications and Network Services prime contractor Exelis Inc. (NYSE: XLS), located at White Sands Complex, New Mexico, communicated flawlessly with Orion via TDRS during the mission. While RT Logic radios support all NASA Space Network missions, there were some enhancements made to support specific Orion communication requirements for EFT-1.
RT Logic, a Kratos company, is a leading provider of innovative products for ground stations, satellite test equipment and satellite operations, with solutions used in over 80 percent of America's space missions.
For more information, visit www.RTLogic.com