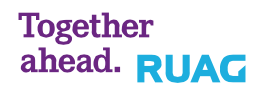 A newly appointed President as well as Country Manager who will be responsible for all USA sites and the expansion of the company in the U.S. is quite a task, yet this person is up for the call. He comes with more than 25 years of management experience, and as an example, at his previous job within four years he grew his division from $75M to more than $200M.
RUAG Space, supplier of products to the space industry, announced that Mike Morningstar will assume the role of President and Country Manager of RUAG Space USA. Starting today, Morningstar will be responsible for the operations of all RUAG Space USA sites, and will represent the organization as it expands its presence in the U.S.
This new appointment comes on the heels of significant growth for RUAG Space: about one-third of the company's revenue (more than $370M) is generated in the U.S. market, and the team sees opportunity for growth. RUAG Space USA currently has nearly 100 staff members in sites across four states and is poised to continue growing to become the leading independent space product supplier in the United States. The announcement of Morningstar's appointment reinforces the commitments that RUAG Space made earlier this year to further strengthen its presence in the U.S. market, in anticipation of more business, and supplying its products to U.S. rocket and satellite manufacturers.
RUAG Space CEO Peter Guggenbach said that they are seeing a huge opportunity for further growth in the United States, in both commercial and government space markets. To achieve that, they are committed to building a strong team in the U.S., and they are confident that Mike Morningstar has the experience to lead this team successfully. Morningstar has an impressive track record of leading and growing organizations of a substantial size, in similar industries, and we look forward to tapping into his expertise in these industries and the U.S. market to grow our business.
Morningstar has more than 25 years of management experience leading large organizations across defense and commercial industries. He served as Vice President and General Manager of the Global Solutions Division at DRS Technologies, a large U.S. defense contractor. In this role, he managed organizations that delivered satellite and networking services worldwide, focusing on U.S. military customers. Within four years, Morningstar grew his division from $75M to more than $200M. He has also previously held leadership positions in companies such as Northrop Grumman, Sun Microsystems and TRW – managing a workforce of up to 200 staff. Morningstar holds a Bachelor of Science in Electrical Engineering from Purdue University and numerous management and technical certifications.
Morningstar stated that RUAG Space has proven its ability to meet the requirements of U.S. space programs, and is agile enough to be the supplier of choice for many commercial players. He looks forward to working closely with the team to build on the company's success over the last months, and expand the company's footprint in the U.S.
RUAG Space manufactures payload fairings and other launcher composites in Decatur, Alabama, as well as satellite structures Titusville, Florida. Additionally, the company has an engineering office with focus on mechanical products in Denver, Colorado, and a research and development hub focusing on electronics in Silicon Valley, California.