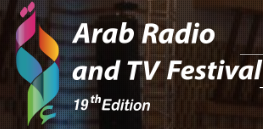 Arab Satellite Communications Organization (ARABSAT) is sponsoring and participating in the 19th Arab Radio and Television Festival, which will be held from April 26th -29th, 2018 in Tunis, in the presence of a number of media professionals in the Middle East and North Africa region.
"We have an excellent working relationship with the Arab States Broadcasting Union and we have many common successful projects such as the global TV bouquet and MENOS project for Satellite Media Exchange," said Eng. Khalid Bin Ahmed Balkheyour, CEO of Arabsat.
"Arabsat has launched a satellite television platform from Tunisia in partnership with the Tunisian National Broadcasting Corporation (ONT), which is the culmination of our long strategic relations with this esteemed institution.