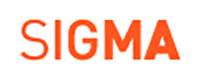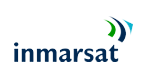 Sigma Systems has signed a multi-year contract with Inmarsat.
With the digital revolution moving forward at great speed, Inmarsat recognized that a catalog-driven, agile approach to B/OSS was key to enabling more effective connections with their customers and partners through the products and services they sell. To this end, Inmarsat awarded Sigma a multi-year contract for its Catalog, CPQ (Configure Price Quote) and Order Management products to support Inmarsat's next-generation satellite services across all customer verticals.
This contract marks another major deal for Sigma with a satellite operator, demonstrating the diverse application of a catalog-driven approach across communications, media and high-tech industries. Sigma will be showcasing their award-winning catalog-driven products at Mobile World Congress in Barcelona.
Kirk Wilkenson, VP of OneIT Program at Inmarsat, stated that the company is focused on driving customer value and making it simpler for customers and partners to work with us. Inmarsat is launching a new B/OSS platform, using a service-oriented component architecture, as part of a broader service delivery transformation to support the company's current and next-generation offerings. A flexible, future-proof platform was required, with a clear evolutionary roadmap, and the flexibility to adapt as our needs develop. Sigma was selected for the key BSS components of the new platform due to the product's product-based approach and out-of-the-box functionality, with an emphasis on configuration rather than customization. The new unified catalog-driven platform will provide our customers and resellers with a faster, more flexible, and easier-to-use front end when ordering and delivering new products and services.