Kymeta's Government Solutions (KGS) division has been awarded two grants via the NASA SBIR (Small Business Innovation Research) program to develop very small, space-based, very low size, weight and power (SWaP) flat panel Ka-band terminals for CubeSats and other Low Earth Orbit (LEO) satellites.

Organizations receiving SBIR grants are required to develop solutions with practical significance that have commercial and non-commercial applications. They also must provide the potential to fulfill NASA needs. Kymeta's announcement comes days after the grand finale of the Cassini Mission, noted for its ground-breaking discoveries using 20th century technology.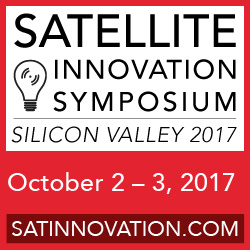 David Kervin, General Manager and Vice President of Kymeta Government Solutions, said that Kymeta's Government Solutions CubeSat antenna has the potential to completely change LEO satellite communications. The NASA SBIR Projects program grants received are yet a further testament to Kymeta's innovation capabilities. These grants will allow KGS to supply NASA with the company's proprietary metamaterials-based, low SWaP flat panel solutions for satellite-to-satellite and satellite-to-ground/ground-to-satellite communications, starting with CubeSats, which are about the size of a loaf of bread.