[SatNews] Originally these small block converters were custom made for a client, but this niche product is receiving a big response...
GeoSync Microwave™ will feature an item that was originally requested by a client. Now they realize the potential for other businesses.
This line of block downconverters is designed to be mounted inside of multifunction assemblies. These downconverters have many high performance features in a small package size. The converters provide down conversion from the Satellite transponder to L-band.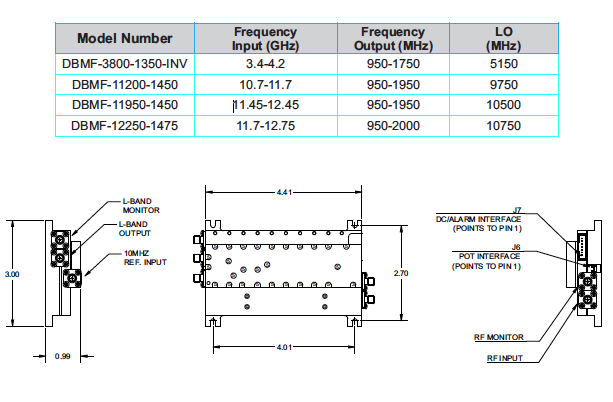 Features
DC connector
Input attenuator - 15 dB continuous analog control
Output attenuator - 30 dB in 0.2 dB steps
Input and output signal monitors
External 10 MHz reference with auto switchover to internal 2.5 ppm reference oscillator
Input filtering
Summary alarm for phase lock fault
Options
Ethernet remote with TCP/IP and web page server.