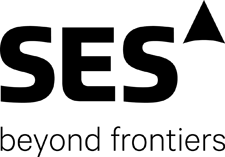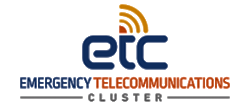 The humanitarian response community will further benefit from SES' satellite-based connectivity as the company expands their commitment to support the Emergency Telecommunications Cluster's (ETC) global disaster relief efforts.

Along with other members of the satellite community, SES has signed a contribution agreement with the
World Food Program
(WFP), in its role as the global lead agency of the ETC. The contribution agreements are an important step in operationalizing the Crisis Connectivity Charter signed in 2015 between the EMEA Satellite Operators Association (ESOA), the Global VSAT Forum (GVF), the UN Office for Coordination of Humanitarian Aid (OCHA) and the ETC. The Crisis Connectivity Charter will help the humanitarian response community by improving their access to vital satellite-based communications when local networks are affected, destroyed or overloaded after a disaster.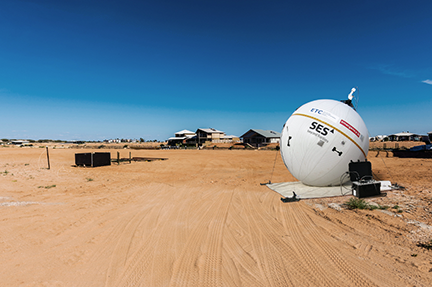 Under the contribution agreements, the Charter signatories are committing satellite equipment and capacity that will be dedicated for humanitarian purposes during emergency responses. The ETC, under the global leadership of WFP, will be able to activate the Charter when disaster strikes and identify which capacity and operator is available and best suited to a given region and need. The contributions will enable network connectivity during emergencies to support humanitarian operations, including logistics, urgent medical care, food delivery and the coordination of relief efforts.
SES is an active contributor to various disaster relief and connectivity restoration efforts around the globe. In 2017, following the devastating Hurricanes Irma and Maria in the Caribbean, emergency.lu — a public-private partnership with the Government of Luxembourg - provided connectivity to humanitarian responders in collaboration with the ETC partners Ericsson Response and WFP. The rapid deployment emergency.lu terminals used dedicated SES capabilities to re-establish vital communications at the airport in Sint Maarten and coordination centres in Dominica.
Nicole Robinson, Senior Vice President, Global Government at SES Networks, said that when disaster strikes, reliable connectivity is absolutely critical to safeguard life,. Emergency first responders must have access to reliable networks to be able to coordinate their efforts and bring help as quickly as possible. By signing this agreement, SES confirms its commitment to further support the ETC in its disaster relief efforts, and more broadly, to continue supporting the communities which we serve globally.