Open source spacecraft software developer Kubos is working with RUAG Space to offer high-performance and scalable computer systems to meet the growing demands of satellite megaconstellations.
The two companies announced on July 31 an agreement to work together to offer constellation developers "ready-to-fly" computer systems, with Kubos providing its KubOS operating system and RUAG Space its satellite computing hardware.
The companies believe that, by joining forces, they will be able to provide spacecraft computer systems that are reliable and affordable but can also be produced at scale, meeting the needs of both commercial and government satellite constellations.
The agreement allows Kubos to move upmarket. The company has built up a following among nanosatellite developers, with more than 500 users of KubOS, which the company says is the largest open-source software community in the space industry. The company now wants to leverage that software, and community of users, for larger satellites and bigger customers.
Peter Guggenbach, CEO of RUAG Space, said customers have come to know and expect reliable systems from the company, but the challenge the industry faces is in producing the same reliable systems at scale and at a level that makes them affordable for a megaconstellation. To accomplish this requires strategic partners, particularly in software."
Marshall Culpepper, CEO of Kubos, referencing Google's Android operating system for smartphones, said that KubOS is the Android of space systems. By combining it with a wide range of powerful hardware platforms, it can bring incredible value to its end users. He added that he sees the agreement with RUAG to use Kubos software for larger satellite systems as part of a broader trend in the computing industry of leveraging the growing capabilities of open source software, noting that the collaboration of large successful aerospace firms with innovative software companies is going to be an unstoppable trend as more large constellations are planned and launched into orbit. The underlying truth for those applications is that they need both flexible software and reliable hardware, just the same as our day-to-day computing needs down on Earth.
---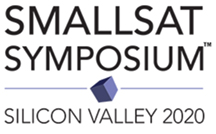 For all involved in the satellite and space industry and the various market segments that add value to these dynamic environments, the 2020 SmallSat Symposium is truly worth your consideration for attendance.
The 2020 SmallSat Symposium starts on February 3, 2020, with workshops, then the Conference runs February 4 to 6 at the Computer History Museum in Mountain View, California, in the heart of Silicon Valley.
The SmallSat Symposium is hosted by Satnews Publishers which, since 1983, has been a provider of a satellite news, media and events. This information packed forum was created to enable you and your company to secure a larger portion of market share as well as to take part in the next stages of your company's or organization's growth.

The personal connections at the SmallSat Symposium enable attendees to network with established organizations, subject-matter experts as well as 'New Space' entrants.
The SmallSat Symposium will focus on new technologies and the business environment that is shaping the implementation of smallsat constellations, smallsat launchers, the challenges facing the smallsat developer and actors as well as the enormous benefits of these advanced technologies that will benefit our world.
This event assembles more than 100 diverse speakers, all of whom possess deep industry experience. Additionally, numerous opportunities exist to mingle and network with peers while enjoying exceptional, complimentary meals and refreshment breakfast.