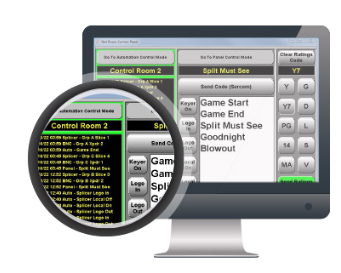 Crystal is launching a cloud version of Video Metadata Analyzer (VMA) at NAB that enables broadcasters, cable channels and video program distributors to run the VMA software on virtual machines in their own data centers or to securely access VMA running on cloud services such as Google Cloud and Amazon Web Services. Crystal will be demonstrating and showing this new version at booth SU11017 in the South Upper Floor.
Crystal's VMA is used to view, describe, and log metadata and corresponding video segments, and ensures metadata is precisely timed so that any implied actions can take place at the exact intended video frame. It brings a new level of flexibility to the preparation of video content for over-the-top distribution. The latest update has also introduced support for new encoding methods such as HLS, MPEG DASH and H.265. Frame-accurate metadata is essential to capturing the revenue potential of over-the-top video, and VMA is able to identify any anomalies with metadata insertion and ensure accuracy of distributed video, enabling targeted content, dynamic ad insertion, and ensuring distribution rights are honored.

Roger Franklin, CEO, Crystal commented that broadcasters are increasingly using cloud environments to enable much easier global collaboration while at the same time metadata is becoming all the more crucial, ensuring the right content is distributed to the right channels at the right time, while enabling dynamic ad insertion. This update means that Crystal's customers can make use of the benefits of VMA from within their existing cloud environments.