[SatNews] Gilat Satellite Networks Ltd. (NASDAQ: GILT has announced that Wireless Nation, a leading New Zealand ISP, will be deploying Gilat's SkyEdge II VSATs, powered by Optus' wholesale satellite services.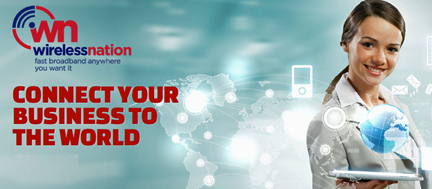 Wireless Nation is upgrading its broadband services for residential, SMEs, corporate and government customers. The ISP is focusing on remote areas that do not have access to high speed connectivity as well as suburban regions that do not have high speed DSL or fiber roll-out. Wireless Nation is using Optus' D2 satellite to provide nationwide coverage, providing higher speeds and bigger packages using Optus' SkyEdge II hub, located in Wellington.
The VSAT network is based on SkyEdge II WebEnhance and Accent terminals. WebEnhance provides excellent bandwidth efficiency together with high download rates of over 30Mbps. The Accent terminal supports both TDMA and SCPC return links for upstream throughput of over 20Mbps in SCPC mode, with a quick change to TDMA mode when lower rates are needed. Gilat's advanced quality of service support enables a wide variety of service packages, add-on data bundles and bonus features, all supported from a single system.
Bill Smale Managing Director of Wireless Nation, said, "We are very impressed with the performance of the Gilat Technology coupled with the Optus D2 satellite network and feel it is a great leap forward from what has been previously available in New Zealand. We are very confident that there is a great future for this service in rural New Zealand and other parts of the country."
"We are happy to see New Zealand residents and businesses benefit from the advanced Internet services, that before were not possible," said Oded Sheshinski, Gilat's Regional Vice President-Asia Pacific. "We look forward to continuing to work with Optus to further expand satellite wholesale services in the Pacific region."
The Gilat Satellite Networks infosite: http://www.gilat.com/
The Wireless Nation infosite: http://www.wirelessnation.co.nz/