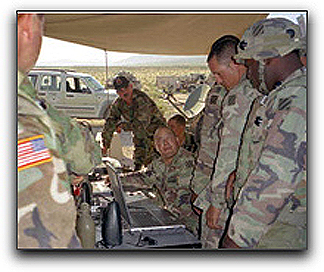 Pumping up data throughput on the network by as much as 500 percent for critical military and government needs without increasing recurring monthly bandwidth costs is big news.
iDirect Government Technologies
(iGT), a wholly owned subsidiary of
VT iDirect, Inc.
, announced that
3Di Technologies
, a provider of
VSAT systems
and
Enterprise Internet Telephony
services, has implemented more than
20 iDirect SkyCelerator Network Accelerators
on a secure
U.S. Government Type 1
communications system in
Southwest Asia
. iGT is a world leader in satellite-based IP communications technology to military and government organizations.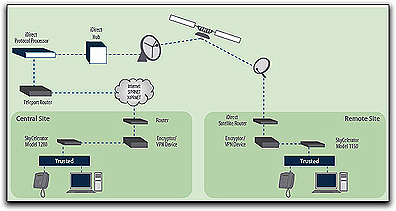 With troops in the region fully dependent on satellite for communications infrastructure, the
SkyCelerators
have boosted data throughput on the network by as much as
500 percent
without increasing recurring monthly bandwidth costs. The installation
improves network reliability, allowing personnel to send and receive classified data and utilize Secure Internet Protocol Routed Network (SIPRNet) voice communications concurrently with minimal latency.
The new units were readily installed in the field without requiring a professional technician or compromising network performance. 

The SkyCelerator, which improves TCP performance, is fully compatible with the
U.S. Government's Space Communications Protocol Specification – Transport Protocol
(SCPS-TP). Following the successful implementation, 3Di has incorporated the SkyCelerator into its core platform for VSAT communications to the
Department of Defense, intelligence community
and
enterprise customers.