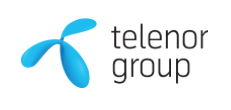 [Satnews] The Satellite Interference Reduction Group (IRG) will be holding its next workshop at the Telenor's Headquarters in Oslo on May 3rd - 4th.

This latest workshop will focus on technical resolutions to technical problems. The workshop will educate the audience about recent developments, as well as giving case study examples of interference resolution.

This European workshop will follow on from the event held in Washington D.C. earlier this year, and continue a number of important discussions relating to solving Mobile VSAT interference, including UAVs, the technical details behind Carrier ID, and manufacturer testing and implementation regulations, amongst a range of comprehensive RFI topics.

IRG is currently looking for technical presentation and topic suggestions, and while members will be prioritized, relevant submissions from other companies will be considered.

"We are pleased to be hosting the latest Satellite Interference Reduction Group Workshop," commented Erik Otto Evenstad, Senior Advisor, Telenor Satellite. "IRG workshops are the only events that get engineers together to discuss interference mitigation, which makes these workshops especially crucial."

"Interference is a global problem. By allowing us to use their facilities, members like Telenor help us to reach different regions," commented Martin Coleman, Executive Director, the Satellite Interference Reduction Group. "We are particularly pleased to be able to run our workshop in Europe again, thanks to Telenor's continued support."

To submit a speaking suggestion, please email press@satirg.org
To register for the workshop, please visit http://satirg.org/irg-european-workshop-3rd-4th-may-oslo-norway/ where a copy of the draft agenda is also available for download.