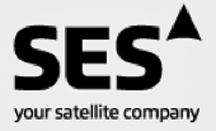 [SatNews] Following the devastation left by Cyclone Pam to the South Pacific Islands of Vanuatu, SES S.A. (NYSE Euronext Paris and Luxembourg Stock Exchange: SESG) and Digicel Pacific Limited have donated satellite capacity and equipment to restore vital communication networks across Vanuatu.
Digicel is using capacity on SES's NSS-9 satellite at 177 degrees West to re-establish communications networks and optimize relief operations and disaster recovery efforts in the cyclone-ravaged archipelago, where terrestrial networks have been damaged and in some cases destroyed.

"With widespread devastation across Vanuatu, humanitarian organisations are working to deliver food, water and supplies as quickly as possible. Re-establishing communication networks is hastening this process and helping the people of Vanuatu connect with anxious family and friends across the globe," said Michael Murphy, Asia-Pacific CEO at Digicel. "Digicel wishes to thank our partners at SES for their close cooperation, responsiveness and support at this difficult time."
"Our thoughts are with the people of Vanuatu, who have witnessed unparalleled devastation to their country and homes. We are glad that we can play a part in restoring communications networks and to provide humanitarian relief via satellite," said Deepak Mathur, Senior Vice President of Commercial at SES.