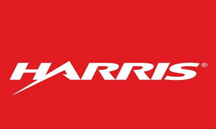 Harris Corporation (NYSE:HRS) has named Dana Mehnert the President of the company's $1.9 billion Communication Systems business, reporting to Harris Chairman, President and Chief Executive Officer, William M. Brown, effective as of September 30, 2018.
Mehnert succeeds Chris Young, who is retiring following a distinguished 36 year career at Harris, Exelis and ITT. Harris acquired Exelis in May of 2015 and named Young president of the Communication Systems business at that time.
Mehnert is a 33 year Harris employee and most recently served as SVP and chief global business development officer for the company, overseeing initiatives to drive revenue growth across the company's three business segments. Previously, he served as president of the RF Communications business for 10 years, establishing Harris as a leading provider of tactical communication solutions and defense and public safety networks.
Executive Comment
Company CEO and President Brown said that Dana's extensive experience and demonstrated success expanding the company's tactical and public safety communication business make him the ideal leader as the firm continues to grow the Communication Systems business. Dana and his team will focus on executing the business' growth strategy and enhancing the Harris competitive position through continued investments in innovative technologies and improvements in operational efficiency.