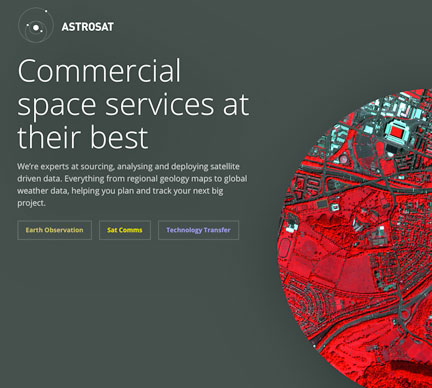 A revolution in the manner organizations, private companies and individuals can ensure Earth Observation (EO) can solve many of the most intractable problems on Earth is the crux of Astrosat's challenge through this year's Copernicus Masters Competition (CMC).
Based in Edinburgh, Scotland, Astrosat has, on numerous occasions, been a frequent winner of the CMC and this year the firm will be a member of the judging panel to take stock of those who enter the contest to view their ideas to determine if any could be a potential partner for their ongoing work for the commercialization of space.

Specifically, Astrosat is looking for innovators with the ability to create bespoke sensors with missions designed to solve problems end to end—with the incentive that the sensors could be placed on the International Space Station (ISS). The winner will be awarded a bespoke support package prize valued at 8,000 euros that includes business and technical assistance to help bring the product closer to market, as well a substantial satellite data quota worth 10,000 euros made available by the European Commission. Astrosat is also working in association with engineering giant Teledyne Brown and the winning entry would also be placed on Teledyne Brown's MUSES platform on the ISS.
Entrants will be expected to have identified a novel or interesting new EO service that would benefit from bespoke sensors on the ISS, to have defined the type of sensor(s) needed to deliver their service and to have presented a solid business case. The submission phase will end on July 25, 2016.
Steve Lee, Astrosat's CEO, stated that this was a unique opportunity for everyone working in EO, with the end result being the ability to help to alter the way space solutions are delivered.
Further information: copernicus-masters.com/index.php?kat=challenges.html&anzeige=astrosat.html