[SatNews]
Kratos Defense & Security Solutions, Inc
. (Nasdaq:KTOS) has revealed that the company's Defense & Rocket Support Services Business (KDRSS) recently supported the Aural Spatial Structures Probe Mission, which was successfully launched on a NASA Oriole IV sounding rocket at 5:41 a.m. EST on January 28, 2015 from the Poker Flat Research Range in Alaska.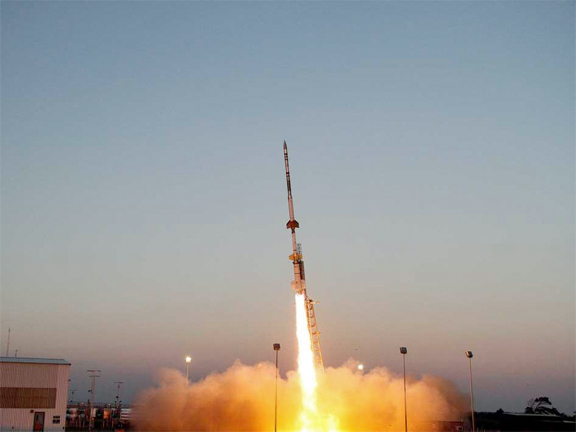 Preliminary data show that all aspects of the payload worked as designed. KDRSS provided certain hardware, products, and solutions in support of this successful mission. The Oriole IV sounding rocket, enabled by Kratos products and hardware, is the highest performing sounding rocket in NASA's current inventory. In addition to the high performance Oriole rocket motor system used as the rocket's third stage, Kratos also produces a high-strength tail can replacement that allows for the inclusion of the venerable Terrier Mk-70 motor as the rocket's second stage.
"This is likely the most complicated mission the sounding rocket program has ever undertaken, and it was not easy by any stretch," said John Hickman, operations manager of the NASA sounding rocket program office at the Wallops Flight Facility, Virginia. "It was technically challenging every step of the way. The payload deployed all six sub-payloads in formation as planned and all appeared to function as planned. Quite an amazing feat to maneuver and align the main payload, maintain the proper attitude while deploying all six 7.3-pound sub payloads at about 40 meters per second," said Hickman.
KDRSS is a leading provider of products, solutions, and services supporting ballistic missile defense, hypersonic, Aegis, sounding rocket, directed energy, electromagnetic railgun and other national security and scientific programs.