OGSystems was founded to deliver customer value through innovation, the embracement of continuous change, and the adaption of emerging capabilities to the defense and intelligence sector that the company serves — then, Effective July 1, 2017, OGSystems' spun out the BlueGlass platform into an independent private company named GeoSpark Analytics to accelerate development of the BlueGlass geospatial technology by applying the same focus that is exemplified in OGSystems' defense and intelligence service solutions.
In 2012 OGSystems introduced an internal research and development division known as , which was created to address mission and operations needs. The cradle-to-grave management of all phases of an IT project lifecycle can now be managed online through our commercial offering known as Contrinsic. VIPER then expanded to undertake other projects aligned with customer needs in the areas of: geospatial processing, security research, semantic analysis, open source analysis, system engineering methodologies, and acquisition reform. The culture at OGSystems and within VIPER fostered continuous customer engagement that drove the creation of disruptive technologies.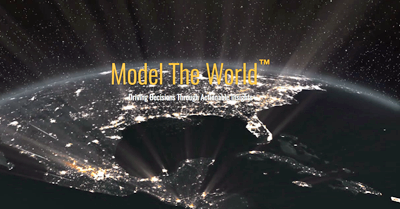 In March of 2016, the company shared the Power of Ideas and introduced the concept as an "analytical engine to solve for small, achievable results." Through a combination of technology, subject matter expertise, end user input, and non-traditional partnerships and data sources; OGSystems unveiled the BlueGlass location-based analytics platform in September of 2016.

GeoSpark Analytics will continue the development of BlueGlass as well as building an ecosystem of applications and services that bring together big data from space, ground and cyber with artificial intelligence and machine learning. GeoSpark will model the world and deliver actionable insights to leading companies and governments. OGSystems will continue to own the outcome as the exclusive integrator of the BlueGlass platform for defense and intelligence agencies, now powered by GeoSpark Analytics.
According to Omar Balkissoon, the CEO and Co-Founder of OGSystems as well as the CEO of GeoSpark Analytics, just as OGSystems' key customers are evolving their organizations and focus, the industry landscape is adjusting to the new normal of continuous evolution. Within six months, BlueGlass gained enough momentum and customer adoption that the firm needs a dedicated path to flourish as a standalone product offering."