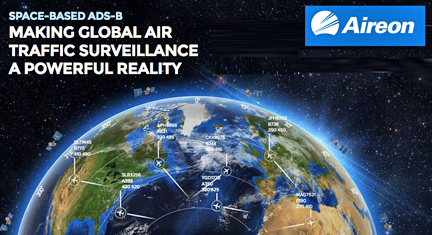 The SpaceX launch of the second batch of 10 Iridium NEXT satellites carried aboard Aireon's space-based automatic dependent surveillance broadcast (ADS-B) payloads.
This launch has now increased the total number of Aireon payloads in orbit to 20 with another 55 destined for space — this will occur in a series of six additional launches that are planned over the next 12 months. Aireon's technology will provide real-time, 100 percent global air traffic surveillance and tracking, which will for the first time bring aircraft visibility to all regions of the planet.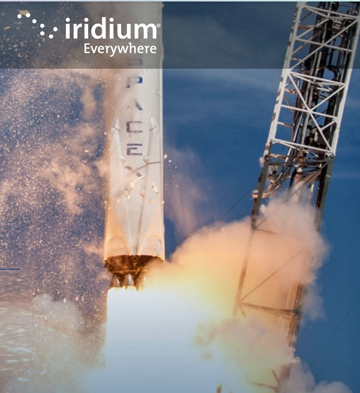 Since the first successful launch in January, Aireon has activated 8 payloads and has received more than one billion aircraft position reports. In addition, the company has conducted successful flights tests with the Federal Aviation Administration (FAA) and NAV CANADA, which validated the technology's capabilities and allowed for further fine tuning. The Aireon payloads, which were manufactured by Harris Corporation, will be hosted on all 81 Iridium NEXT satellites, 75 of which are scheduled for launch. The operational Iridium NEXT constellation will consist of 66 satellites, with the remaining nine serving as on-orbit spares and six additional ground spares.
Vinny Capezzuto, the chief technology officer and vice president of engineering, Aireon, reported that with two successful launches under the company's belt, the firm is making great progress toward bringing their service to a reality. Just as with the first batch of our payloads, the company will go through a rigorous process of testing and validating each individual payload, pushing their limits to maximize operational effectiveness.