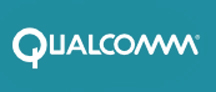 Connectivity into the rural areas of India via SATCOM have been discussed with Indian policymakers by electronics and chip manufacturer, Qualcomm, according to a released story at The Indian Express infosite.
Qualcomm's executive chairman, Paul Jacobs, met Minister of Communications Manoj Sinha and Minister of Electronics and Information Technology Ravi Shankar Prasad in separate meetings. Qualcomm has invested in satellite company OneWeb, which is building 700 satellites that are expected to be launched in the 2019 to 2020 timeframe, Jacobs told reporters after meeting Sinha. He added, "It will provide mobile broadband to most remote areas of the country and will have connectivity from a terminal on the ground, up through sky into the rest of the network."
Jacobs said that while OneWeb had raised $500 million from a number of companies such as Virgin, Airbus Group, Intelsat, and others, the company is in the middle of second round of fund-raising and that the bill of building the technology could run over $1 billion. Sunil Mittal-led Bharti Enterprises also acquired a minority stake in OneWeb in June 2015 during the company's first round of fund-raising.
Jacobs reported that the system will have cellular and WiFi connectivity so people will be able to use phones and tablets to obtain access to the Internet to get connectivity that way. He also said that the company expected development of mobile ecosystem in the country for the assembling as well as the designing and manufacturing of the devices. The IT minister said that he asked Jacobs to deploy Qualcomm's resources to ensure digital content in Indian languages.