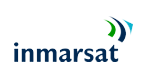 Inmarsat (LON: ISAT) has announced that their European Aviation Network (EAN) inflight WiFi solution will be available for the business aviation market by January of 2019.

EAN is the world's first inflight WiFi solution that integrates connectivity from a satellite, operated by Inmarsat, and an LTE-based ground network, operated by Deutsche Telekom, covering all 28 member states of the European Union, as well as Switzerland and Norway. The unique combination of a satellite and 4G LTE-based ground network offers super-fast, low latency performance over land and water. This solution can, therefore, meet highly demanding internet use, such as working with remote business desktops, streaming high-definition videos, enjoying online gaming and sharing images, with service levels that compare to mobile broadband on the ground.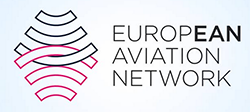 Aircraft connect with the network using award-winning small, ultra-lightweight, low drag hardware that is cost-effective to install and operate, making EAN ideal for small to mid-sized business jets, in addition to larger sized jets. The business aviation rollout follows EAN's successful introduction in the commercial airline market, with a major launch customer already announced and installing the service on aircraft, plus ongoing discussions with other interested carriers across the continent.
EAN's integrated satellite and ground network is fully operational, with a number of flight trials successfully completed across Europe, demonstrating that the next-generation service meets its design performance in practice. The evaluations were conducted with partners Cobham, Thales and Nokia using a CESSNA 550 Citation II provided by Dutch company NLR.

Designed to meet the needs of European's congested skies, EAN recently won the Airline Passenger Experience Association (APEX) Award for 'Best Inflight Connectivity Innovation'.

Philip Balaam, President of Inmarsat Aviation, said that EAN is a game-changer for the business aviation market, offering gold standard inflight WiFi to a broad spectrum of aircraft, from small turboprops to larger platforms such as the Citations, Learjets and Phenoms. The product really is ideal for any business jet whose mission keeps them predominantly in Europe. The company's projections show that the European business aviation fleet will grow beyond 5,000 aircraft in the coming years a strong uptake for EAN is expected by offering a variety of data plans to meet every budget. Work has already commenced with a large business aviation launch customer for the service and planning for Inmarsat's first STC is underway.