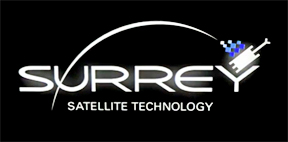 Surrey Satellite Technology Ltd. (SSTL) has signed a £25M contract in Beijing with Twenty First Century Aerospace Technology Co., Ltd. (21AT) to provide data from a new Earth Observation (EO) satellite (SSTL-S1) that is due for launch via an ISRO PSLV launch vehicle mid-year.
The contract was signed by Sir Martin Sweeting, Executive Chairman of SSTL, and Mme. Wu Shuang, President and Chairman of 21AT and witnessed by the UK Secretary of State, Dr. Liam Fox.

As the manufacturer and owner of the SSTL-S1 satellite, SSTL will lease imaging payload capacity to 21AT for the lifetime of the satellite, designed to be in excess of seven years. The SSTL-S1 satellite will contribute sub-one meter resolution image data into 21AT's existing TripleSat Constellation service, which is comprised of three SSTL DMC3 satellites that were launched in 2015. The addition of the SSTL-S1 satellite will enhance both the revisit capability of the TripleSat Constellation and the constellation's efficient global high resolution remote sensing satellite data acquisition and operation services that support a wide range of existing successful user applications by 21AT's domestic and overseas customers.
The design of the SSTL-S1 is identical to the present three satellites in the TripleSat Constellation that were launched in 2015. The satellite has a mass of 450 kg. and is capable of acquiring multiple targets in one pass, using spot, strip and mosaic imaging modes and 45 degree off-pointing agility for a range of applications including urban planning, agricultural monitoring, land classification, natural resource management and disaster monitoring. The very high resolution imager on board the spacecraft has been designed by SSTL and will provide sub-one meter resolution images in panchromatic mode and sub-four metre resolution images in multi-spectral mode, with a swath width of about 24 km.
SSTL's Sir Martin Sweeting commented this contract extends SSTL's 15 year long-term UK-China partnership with 21AT and consolidates the success of the TripleSat Constellation service. Adding capacity to the constellation with a new satellite demonstrates the high fidelity of the imagery and the success of 21AT's business model.