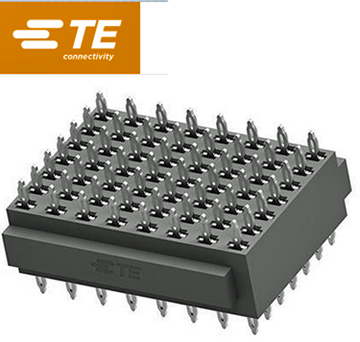 TE Connectivity (TE) (NYSE: TEL) recently released their press-fit stacking connector, a 56-position VPX footprint-compatible connector designed for rugged, high speed applications—press-fit stacking connectors satisfy the need for 10Gb/s digital signals in high density packaging.
Suited for space saving in military electronics and commercial aerospace systems, TE's press-fit stacking connectors are well suited for mezzanine and rigid flex board-to-board attachment and provide reliable signal integrity. Their footprint matches VPX daughtercard layouts for low-noise, gas tight connections. The connectors are end-to-end stackable to reach higher pin counts and use eye-of-needle compliant pins for solderless application.
Mike Walmsley, the product manager of global aerospace, defense and marine at TE Connectivity, indicated that the company has taken their time-tested compliant pin technology that is widely used in high speed VPX architecture and packaged it in a modular array to accommodate a wide range of design layouts for rugged environments.