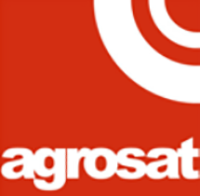 Chilean agri-co-op Cooprinsem has launched a new satellite technology for soil fertility analysis in partnership with technology services provider, Agrosat.
Launching this partnership at an industry event in Osorno in Chile's Los Lagos region, Cooprimsem agricultural engineer and soil control expert, Annemarie Mohr, said that this is a pioneering and robust model that allows the company to adequately estimate coverage during different seasons. This is a modern platform and its main advantages are that it eliminates sampling errors, has a rapid response and provides 100 percent representative information.
Mohr added that all this, and at a lower cost, provides more information and reliability. Although there are similar technologies that work with optical images elsewhere in the world, they have problems with cloudiness — however, with this technology, measurements are made that are independent of weather conditions. At Cooprinsem, his technology will bring about an up-scaling in periodic soil monitoring and help producers use their equipment more effectively.
Agrosat's executive director, Francisco Matte, said there have traditionally been limitations in gathering representative information in the agri sector, so more than a year ago, the company met with Cooprinsem and presented them with new devices that would help with day to day agricultural production. He noted that the co-operative opted to provide its producers with more information on their fields, with a satellite mapping for soil fertility, which determines its nutrition and elements, as well as a dry matter measurement."
Cooprinsem's agricultural manager, Luis Silva, said they've been able to make the technology available to small farmers who, due to costs, had previously no access to it and added that, thanks to this project, the company can make accurate soil fertility diagnoses and make better recommendations for correcting deficiencies and increasing productivity. In the future, and thanks to the mathematical models the company uses, Cooprinsem's hope is to predict the behavior of the soil in the coming weeks, months and seasons.