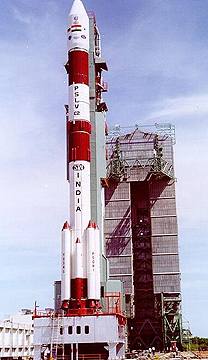 According to a spokesperson for the Indian Space Research Organization (SRO), India next month will launch a new "remote-sensing" satellite built with Israeli "inputs".
The spokesman for the
ISRO
,
S. Satish
, explained this would be a radar-imaging satellite equipped with all-weather capability. A comment was offered regarding the use of the satellite for any sort of spying or defensive projects — "As far as ISRO is concerned, spying is not one of the applications. This is an Indian satellite built with input from the Israeli aerospace industry and will be launched in April via a PSLV (Polar Satellite Launch Vehicle)." The Earth observation satellite will be capable of identifying locations during nights as well as when thick cloud cover is present.