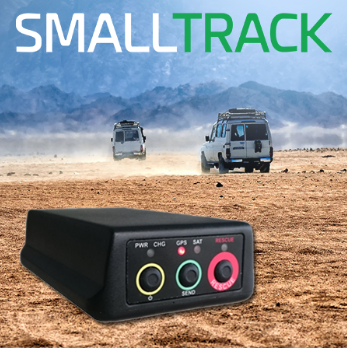 The two companies collaborated and now they've opted to conduct trials of the Smalltrack portable tracking system.

Marlink and IDG Europe have completed trials of the new Smalltrack portable tracking system on a fixed wing aircraft operated by Scandinavian Air Ambulance and a helicopter operated by Scandinavian MediCopter in Sweden.
Marlink's next generation location-based Iridium tracking device features a new, compact and lightweight design, Smalltrack is a mobile device with user-friendly operation and installation. Operating on the Iridium satellite network, the system can be used in any location withou providing accurate tracking to support flight safety and logistics, in addition to manual and automatic emergency alerting.
The fixed wing aircraft Smalltrack testing took place on a Beech Super King Air 200 over a period of five days. Smalltrack was placed on the glare shield of the aircraft and position reports closely monitored.
The successful trial proves that placement on the glare shield does not affect the ability to transmit or receive data. During the trial, tracking data was made available through the Smalltrack online interface.
The helicopter testing was aboard an AS 365 Dauphin N2, with daily flights for three weeks. Throughout the testing all data reports were transmitted. As with the fixed wing testing, Smalltrack was set to start-up using the built in accelerometer so it does not have to be included in the pre-flight check list, which saves the pilot time before taking off.
Håkan Österhed, VP Aero Sales, IDG Europe stated in an interview, "Working closely with Marlink, Scandinavian Air Ambulance and Scandinavian MediCopter we have demonstrated Smalltrack's ability to deliver highly reliable asset tracking on small aircraft. The system itself is incredibly easy to install and because everything is built-in, it can operate faultlessly without any external connections."
Danny Côté, President Enterprise, Marlink remarked, "Highly compact, mobile and reliable, Smalltrack is the ideal 'carry-on' tracking device for small fixed wing aircraft and helicopters. The trials with our partner IDG Europe demonstrate the convenience of the system for small aircraft pilots, who will benefit from the added layer of safety and security tracking provided, without having to add another item to pre-flight check lists."
http://marlink.com/overview/smalltrack/