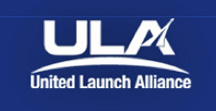 [SatNews] United Launch Services LLC, Littleton, Colorado, has been awarded a $938,372,859 modification (P00048) to previously awarded FA8811-13-C-0003 cost-plus-incentive-fee contract for fiscal 2015 EELV launch capability for the Delta IV and Atlas V families of launch vehicles.
This contract provides for mission assurance, program management, systems engineering, integration of the space vehicle with the launch vehicle, launch site and range operations, and launch infrastructure maintenance and sustainment. Work will be performed at Littleton, Colorado; Vandenberg Air Force Base, California; and Cape Canaveral Air Station, Florida, with an expected completion date of Sept. 30, 2015.
Fiscal 2014 missile procurement funds in the amount of $231,831,252 are being obligated at the time of award. The Launch Systems Directorate, Space and Missile Systems Center, Los Angeles Air Force Base, California, is the contracting activity.
Additional information regarding ULA may be found at http://www.ulalaunch.com/