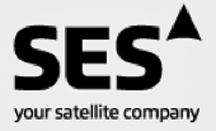 [SatNews] SES (NYSE Euronext Paris and the Luxembourg Stock Exchange: SESG) have announced the order of launch services from Arianespace for its new all-electric SES-15 satellite.
This will be the 41st launch service contract signed by SES with Arianespace. SES has also officially signed the contract for its new SES-14 satellite with Airbus Defence and Space. This order had already been announced on February 16th. SES-15 will be launched on an Ariane 5 in the second quarter of 2017 from the Guiana Space Centre, Europe's spaceport, in French Guiana. SES-15 will operate at the new orbital position of 129 degrees West for North America. SES-14 will be launched in the fourth quarter of 2017 and will operate at 47.5/48 degrees West in order to address growth opportunities in dynamic markets, fast-growing commercial segments and thriving video services for the American continents and in the North Atlantic region.
Martin Halliwell, CTO of SES, said, "For more than twenty-five years, Arianespace and SES have developed an exceptional partnership. Not only is SES-15 the 41st launch service contract signed with Arianespace, but it is also the second all-electrical satellite to be launched by Arianespace, following the announcement of the award of the launch contract of SES-12 in January 2015. The contracts with Arianespace and Airbus Defence and Space clearly demonstrate the important roles played for us by the European aerospace industry and French industry, with a view to realizing our strategy and achieving our growth targets across all markets and sectors."
"SES-14, a particularly innovative satellite, is the second all-electric satellite that SES has ordered from us in less than a year, thus demonstrating once again its ability to adapt in a constantly evolving market," said François Auque, Head of Space Systems at Airbus Defence and Space.
The SES-14 is a hybrid satellite offering wide beam coverage on C- and Ku-bands, as well as HTS (High Throughput Satellite) coverage on Ku- and Ka-bands on the American continent and the North Atlantic region. The satellite will operate entirely on electric propulsion and will be equipped with a plasma electric propulsion system for orbital insertion and for the execution of orbital maneuvers. The electric propulsion system allows for a significant decrease in the weight of the satellite, thereby allowing for the transportation of heavier payloads.
The new spacecraft will also offer a Digital Transparent Processor (DTP), thus increasing flexibility in terms of the payload and allowing for customized bandwidth solutions to be offered to SES clients. The wide beams of the SES-14 satellite on the Ku-band will offer increased capacities for video services distributed directly by the satellite (Direct-To-Home, DTH) and indirectly for cable networks (Direct-To-Cable) on the American continent. Lastly, this will allow for existing VSAT services to be supported on the two bands. Multiple spot beams on Ku- and Ka-bands will provide additional high-speed capacities ideally suited to the needs of high traffic data applications such as backhaul mobile, maritime and aeronautic services.
SES-15, with a launch mass of 2.3 tons, will be positioned at 129 degrees West, a new orbital position to serve North America. The new satellite will carry a hybrid payload, offering additional wide beams on the Ku-band, as well as HTS (High Throughput Satellite) capacities on Ku- and Ka-bands. The satellite will be equipped with an electric propulsion system for orbital insertion and for the executive of orbital maneuvers. With a 15-year lifespan, this multi-purpose satellite will offer new capacities, coverage above the main airways throughout the American continents, and other applications used by governments, VSAT networks and the maritime sector.