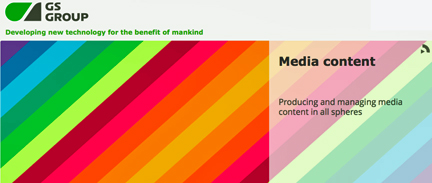 [SatNews] Beximco Group, a leading Bangladeshi industrial conglomerate, has announced a joint venture (jv) with Russian investment and industry holding giant GS Group to launch Bangladesh's first DTH (Direct-To-Home) company for TV viewers in the country.
The newly formed joint venture—Beximco Communications Limited—will come with integrating technological support from GS Group. The commercial launch of the DTH platform is scheduled by the end of 2014 and it aims to net 300,000 subscribers during 2015. The company plans to have an additional 400,000 subscribers annually.
The joint venture will concentrate its activity on the mass segment by offering its customers TV packages with local as well as leading international channels.
"Presently, Bangladesh does not have any legal DTH operator. The viewer's only choice is between a few cable operators and a terrestrial television channel," said Salman F Rahman, Vice Chairman of Beximco Group. He said signals of Indian DTH operators are broadcast illegally without providing Bangladeshi audiences any local TV programs. "Nevertheless, the demand for a local DTH service is high and Beximco Communications Limited hopes to attract a significant number of subscribers in the country having a population of over 160 million," Rahman added.
Sergei Dolgopolsky, Foreign Projects Director within GS Group, said the 'head-end' and the 'uplink' are to be installed this year, paving way for the first DTH broadcasting services in Bangladesh. "Our network will cover the entire territory of Bangladesh," he said.
DTH services refer to the distribution of multichannel TV programs by using a satellite system by providing TV signals direct to a subscriber's premise. For DTH connection, the broadcasting company provides the dish and a receiving set. The company beams an encrypted signal that only the set installed in a subscriber's household can receive and enable viewing.
The GS Group infosite is accessible at http://en.gs-group.com/