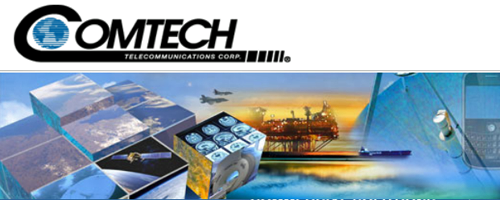 Comtech Telecommunications Corp.'s (NASDAQ:CMTL) subsidiary, Comtech Xicom Technology, Inc., which is part of Comtech's Commercial Solutions segment, has received a contract for more than $1.0 million for Ka-band high-power amplifiers from a leading satellite communications (SATCOM) Direct-To-Home (DTH) television service provider.
Additionally, the company Comtech Telecommunications Corp. (NASDAQ:CMTL) announced that , during their third quarter of fiscal 2018, Comtech Xicom Technology, Inc. received a follow-on contract for more than $4.2 million from a U.S. military integrator for high-power satellite communication (SATCOM) traveling wave tube amplifiers (TWTAs). This is the third installment of a multi-year program for these power amplifiers used in tactical transportable SATCOM terminals.
Fred Kornberg, the President and CEO of Comtech Telecommunications Corp., stated that the company's Ka-band amplifiers are specially developed for high reliability and long life, lowering the operational cost to provide the service and that the company has ramped up manufacturing capacity to meet the customer's aggressive schedule and anticipate shipping the entire order this fiscal year.