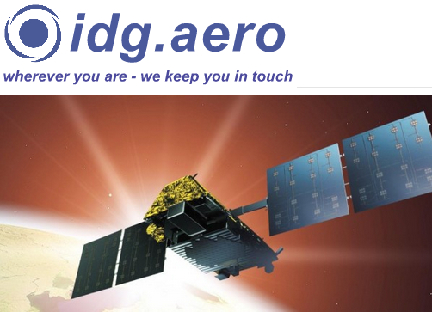 [Satnews] IDG Europe has signed a dealership agreement with Honeywell Aerospace that will enable its customers to choose the full range of Honeywell satellite communication (Satcom) products from IDG Europe's product portfolio.
The formalization of this relationship means IDG Europe can now provide fast aircraft SATCOM connectivity service available through Inmarsat-4 (I-4) satellites. Honeywell Satcom terminals feature High Data Rate (HDR) through its Aspire 200 and HSD-400 Satcom systems. Through HDR upgrades, which use Inmarsat's SwiftBroadband service, these systems will see in-flight Wi-Fi speeds double for fixed and rotor wing aircrafts. HDR gives aircraft operators and passengers a faster and more efficient broadband experience while in the air.
The Aspire 200 Inmarsat SwiftBroadband Satcom is Honeywell's most economical connectivity solution. It offers high speed data capability in a compact, lightweight design as well as a high level of performance and wide range of antenna options. It is suitable for use in all sizes of fixed and rotor wing aircrafts where cabin and voice data connectivity needs can be met with a single-channel of the SwiftBoadband service. With the dealership, IDG Europe will also be able to offer seamless global broadband service via the Inmarsat Global Xpress network and Honeywell JetWave MCS8000 Ka-band GX Satcom terminal.
"The Honeywell Aerospace Satcom Solutions allow owners and operators to fulfil all their aircraft connectivity requirements, providing an excellent value proposition for our customers", said Göran H Johnson, CEO of IDG Europe. "We have a growing number of customers in Europe and CIS regions who value the technology advances we can provide and appreciate our high level of customer service, responsiveness to individual requests, and specialized support. With the addition of Honeywell's Satcom products to our portfolio we can continue to offer our customers the most advanced turnkey Satcom connectivity for their aircrafts and helicopters."