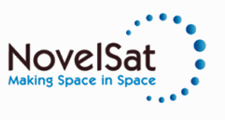 NovelSat has appointed Gary Drutin as Chief Executive Officer of the company and alsoas a member of the firm's Board of Directors.
The Board has accepted the request by Itzik Wulkan to be released from his position as CEO, a role he has held since co-founding NovelSat 11 years ago. Mr. Wulkan will continue to serve the company as its President, focusing on strategic Business Development and as an observer of the Board of Directors.

Mr. Drutin joined NovelSat earlier this year as Chief Business Officer. He has served as CEO of FST Biometrics, Chief Customer Officer for Allot, and Bizdev Director for Broadcom's Microwave business following the acquisition of Provigent, where he was SVP Worldwide Sales. Mr. Drutin also held GM, VP and other positions for AudioCodes, Cisco and Digital. Mr. Drutin was appointed to the top management position by the NovelSat Board of Directors with the full support of the company's lead Investors.

David Rubner, Chairman of the NovelSat Board of Directors endorsed the move, saying that Gary's experience and talents are well suited for the challenges facing NovelSat.