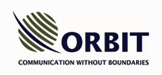 Orbit Communications Systems Ltd. (TASE: ORBI) will be expanding the development of their new Multi-Purpose Terminal (MPT) for airborne SATCOM to include helicopters — the company has received an order for approximately US$3 million from a global provider of defense products and services for the delivery of helicopter systems between 2018 and 2022 to a leading air force.
Built to military standard (MIL-STD), the 30 cm antenna (MPT30) will deliver data communications via satellite to a wide range of military helicopters. The system was designed to overcome the many challenges posed by helicopter installations, such as constant vibration and the need for a self-cooling mechanism when placed behind the exhaust systems.
Eitan Livneh, the CEO of Orbit, stated that the company's decision to extend the development of their Multi-Purpose Terminals to helicopters was prompted by market demand. Time to market is a key factor and the firm's ability to tailor technology to customer needs is proving to be an attractive and marketable commodity.