Dallas Avionics, Inc. is now accepting pre-orders on the soon-to-be-certified uAvionix skyBeacon.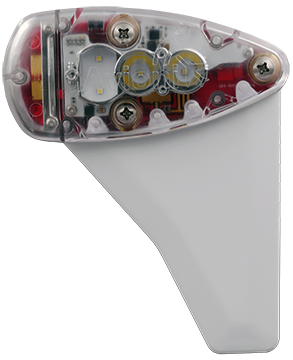 The skyBeacon is the first in the series of uAvionix's ADS-B solutions for the certified aircraft market. The skyBeacon offers wing-tip mounted ADS-B OUT with WAAS GPS and LED position and anti-collision strobe lights that meets the requirements of the Federal Aviation Administration (FAA) ADS-B 2020 mandate when paired with an existing Mode C transponder.
The skyBeacon works with any existing mode C transponder. Installation time is expected to be less than 15 minutes instead of hours for competitive solutions, resulting in the lowest cost of ownership for a compliant, certified ADS-B out solution. The skyBeacon has completed environmental testing and is currently undergoing performance testing and uAvionix expects that the TSO will be completed by the end of June.
Dallas Avionics, Inc. is uAvionix's distributor for all certified aircraft, rotorcraft and LSA/experimental products. uAvionix is currently developing the new tailBeacon, which is also pending FAA approval, and the skySensor that will provide ADS-B IN capabilities as a companion to skyBeacon.