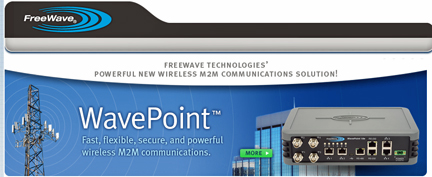 [SatNews] FreeWave Technologies, Inc. has announced its participation in Radio Technical Commission for Aeronautics (RTCA) Special Committee 228.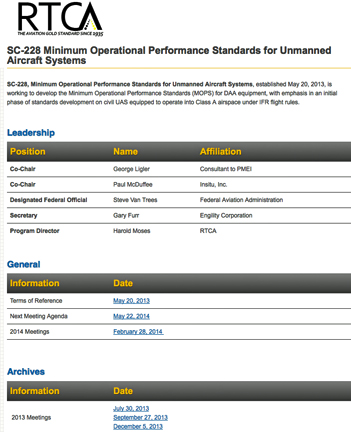 The RTCA is an advisory committee to the Federal Aviation Administration (FAA) and develops aviation standards used for government certification of equipment used in the national airspace. FreeWave recently joined the Special Committee 228 and is helping develop the Minimum Operational Performance Standards (MOPS) with an emphasis on civil Unmanned Aircraft Systems (UAS) equipped to operate into Class A airspace under IFR flight rules. (http://www.rtca.org/content.asp?pl=108&sl=33&contentid=178)
As the implementation of UAS into the national airspace continues to expand, naturally the skies will become more crowded. Safety is the top priority of the FAA for the operation of UAS (http://www.faa.gov/about/initiatives/uas/media/UAS_FACT_Sheet.pdf), particularly as it relates to secure and reliable command and control (C2) links and DAA tactics. As a trusted provider of wireless C2 links for the UAS industry for more than a decade, FreeWave is committed to ensuring the necessary requirements that attribute to the overall success and safety of deploying unmanned systems.
"We are thrilled to work with the RTCA during such an exciting time for the unmanned systems industry," said Phil Linker, senior product manager at FreeWave. "We've joined a well-respected group of individuals dedicated to providing an important set of standards as the country prepares to open its airspace to commercial operations."
For additional details, please visit the FreeWave Technologies infosite at http://www.freewave.com/