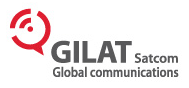 Gilat Satcom will be providing more services to their long time customer, Orange, this time the request will be to provide more satellite capacity across the Democratic Republic of Congo (DRC) to meet increasing demand for broadband and cellular services across all sectors in the country.
Previously Gilat Satcom, and its local partner Raga Sat were providing 400Mb to Orange which has now increased to 1Gb that will be used to provide capacity to Orange's operations that include International Data, domestic and cellular backhaul networks.
Last year Orange DRC acquired Tigo DRC to expand and enhance its offering in the DRC which has a population of some 80 million and mobile Internet penetration of 55.7 percent according to figures from analysts BuddeComm.
This new deal with Orange furthers Gilat Satcom's reputation as one of the most reliable and cost-effective connectivity providers in Africa which was validated last year when Gilat Satcom was named as the Best African Satellite Provider. This title came in recognition of the company's ongoing investment in the development of numerous innovative technologies across both its satellite and fiber networks.
Gilat Satcom has been providing broadband connectivity to enterprises and ISPs in the DRC since 2008. Its partner Raga S.p.r.l is one of only three licensed hub operators in the country. Gilat Satcom uses O3b's unique Fiber in the Sky satellite network into the DRC which offers latency and throughput comparable to fiber.
Dan Zajicek, CEO of Gilat Satcom remarked that this is an extremely large deal for the region which they won for a variety of reasons including their award-winning service and ability to meet large capacity requirements. Gilat Satcom is providing Orange with diverse routing options so that its vital network is stable and always-on. The company will continue to invest in both their staff and our infrastructure so that we will always be able to offer the best possible connectivity service to their customers.