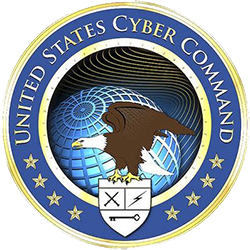 In response to the changing face of warfare, U.S. Cyber Command will has been elevated to a combatant command, this according to chief Pentagon spokesperson Dana W. White — she said that the cyber domain will define the next century of warfare. White added that just as the U.S. military must be prepared to defend the nation against hostile acts from land, air and sea, the U.S. must also be equipped to deter and, if necessary, respond to hostile acts in cyberspace.
Army Lt. Gen. Paul M. Nakasone, most recently commander of Army Cyber Command, will receive his fourth star as he succeeds retiring Navy Adm. Michael S. Rogers as Cybercom commander. Nakasone will play a critical role in tasks that include training cyber warriors, advocating for more cybersecurity resources, and planning and conducting cyber operations.
This change of command is noteworthy because it signifies the elevation of Cyber Command as our 10th combatant command, Last year, Defense Secretary James N. Mattis announced the elevation of Cyber Command, acknowledging that a new warfighting domain has come of age.
U.S. Cyber Command, which has been a sub-unified command under U.S. Strategic Command, was established in 2009 in response to the rapidly evolving threats, with adversaries seeking to exploit the cyber domain to attack the United States and its allies.
The elevation of the command raises the stature of the commander to a peer level with other unified combatant command commanders, allowing the Cybercom commander to report directly to the secretary of defense, Kenneth P. Rapuano, who is the assistant secretary of defense for homeland defense and global security.