Optus Satellite and Southern Phones have partnered to deliver nbn™ Sky Muster™ enabled broadband services to people living in regional areas of Australia.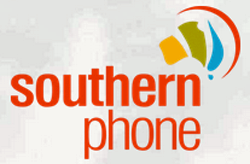 The partnership signals the first nbn™ Sky Muster™ market offering from Optus Satellite, with Southern Phones acting as partner of choice and providing sales and marketing support.
The NBN satellite services, which are now available, are focused on ensuring that customers living in regional areas have access to an affordable and reliable broadband connection. Southern Phone is a large regionally based telco servicing the needs of regional Australians.
Optus Satellite's Vice President, Paul Sheridan, said that combining Optus Satellite and Southern Phones' regional experience is a fantastic win for regional consumers, who will be able to be benefit from the dual experience and regional focus that Optus Satellite and Southern Phones offer. This new partnership will help the company to connect with even more regional customers and. importantly, make certain those customers are able to have the same level of support that a customer in a metro area would receive. This service is a viable and effective alternative to a traditional NBN connection. For some consumers, this will be the first time they've been able to connect to a broadband service.