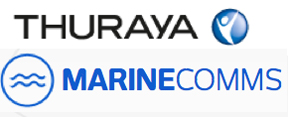 [SatNews] Thuraya Telecommunications has appointed Keith Murray as Maritime Product Manager, based in Dubai.

Murray's key tasks will be to increase the penetration of the Orion IP maritime broadband terminal in the market and oversee the commercial roll-out of the new Atlas IP broadband terminal in the first quarter of 2015. He will work closely with Maritime Market Development Manager Leticia Diaz Del Rio and Maritime Sales Manager Phoebe Wang as Thuraya continues to build its reputation as a provider of robust communications to maritime, shipping and offshore markets.

Murray joins Thuraya from Airbus Defence and Space, where he was responsible for managing the lifecycle of products and systems in the naval satellite communication segment. He brings over two decades of business and customer-facing experience, almost of half of it in satellite communications.
Thuraya Telecommunications infosite may be accessed at http://www.thuraya.com/marine-comms