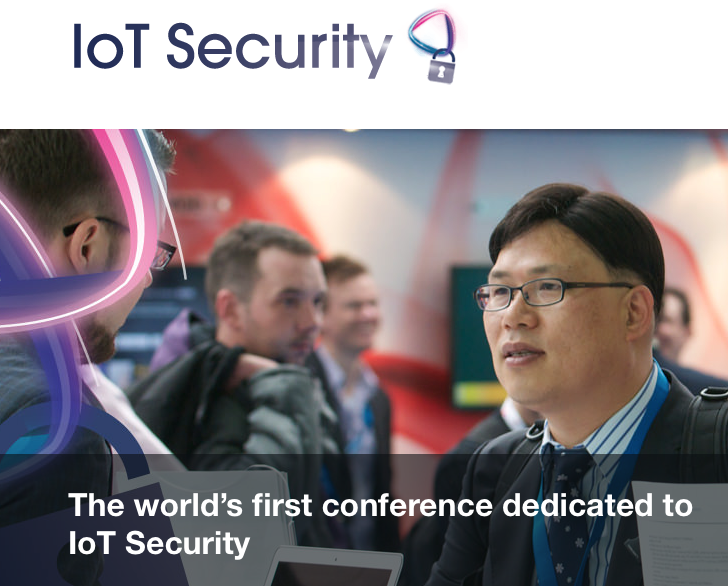 [SatNews] Brand new for 2015, Internet of Things Security is the first event of its kind to focus on the security issues surrounding IoT and managing the information and data associated with the ever increasing amount of connected devices and appliances. The conference will be September 22 – 23 at Renaissance Boston Waterfront, Boston.
Attracting senior decision makers and buyers, stakeholders and investors together under one roof. Internet of Things Security is an event for any business wishing to break into this market or sustain their position as a leader in this rapidly expanding sector.
IoT Security is taking place on September 22 - 23 in Boston and is the world's first event dedicated to security issues surrounding IoT.
Leading on from the successful Internet of Things World event last month in San Francisco, IoT Security will present a deep dive into key security and privacy issues hindering IoT including managing data, standardization, privacy and legal issues, security technologies and systems plus much more.
While the Internet of Things has opened up many opportunities for business and consumers across the globe, the vast quantity of data now being transmitted between devices, or stored, brings about a number of high risk security issues with no consensus within the industry on how to implement security, not only in the device but also at all layers of the technology.
If you want to learn more about this vital area, meet and network with other professionals with similar interests and meet suppliers providing IoT security solutions then make sure you attend IoT Security this September. Register here.
Learn more about the program and agenda items here.