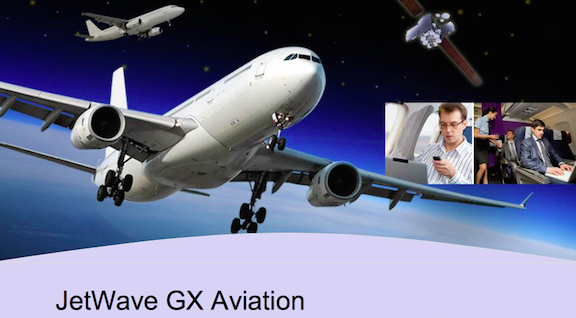 Honeywell (NYSE: HON) is now certified with Inmarsat's JetWave™, a package of hardware that enables pilots, passengers, operators and maintenance personnel to connect to GX Aviation, a new broadband service from Inmarsat. JetWave has also been certified by the Federal Aviation Administration and European Aviation Safety Agency for safety, environmental and installation standards.
Users can surf the Internet, check emails, stream music and videos, and shop online without drop-off throughout their flight, even when flying over oceans.
The final type approval certificate confirms that the system functions as designed and completes the process to bring GX Aviation to the aerospace market. Global Xpress (GX) satellite network, which passengers, pilots and other airline personnel reliable broadband service
Carl Esposito, vice president of Marketing and Product Management, Honeywell Aerospace said in an interview, "Inmarsat's certification of our JetWave hardware means that customers don't have to wait for a high-speed, global connectivity service. It's available and ready for installation now. A recent Honeywell survey found that 84 percent of travelers say that it is important to have an in-flight Wi-Fi experience identical to what they have at home or in the office, and airlines around the world will now be able to meet their customers' demands with GX Aviation."
Leo Mondale, Inmarsat Aviation president added, "GX Aviation is the ultimate broadband solution for the skies. It is a truly global service that has been engineered with aircraft mobility in mind, ensuring that airlines, business aviation operators and leading aircraft companies can offer high-quality connectivity even at 40,000 feet, using a single network from a single provider. We are delighted with the performance of Honeywell's JetWave terminals, which have been designed for ease of installation and maintenance to ensure the lowest downtime for any cabin connectivity solution in the market. This final certification is an essential part in opening the doors to this exciting new era of in-flight broadband, available to our customers anytime and anywhere, with absolutely no limits in terms of deployment to their fleets."