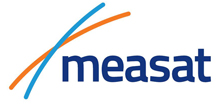 [Satnews]
MEASAT
Satellite Systems Sdn. Bhd. ("MEASAT") announced today the appointment of Santosh Desai as Sales Director—Africa.
In his role, Santosh will be responsible for opening new markets in Africa, developing sales channels, and managing customer accounts.
Prior to joining MEASAT, Santosh was Head of Products for satellite communications, media & managed services for a global telecommunications company based in India.
Santosh holds a Bachelor Degree in Electronics & Telecommunications Engineering from Pune University, India and also completed an Executive Program in International Business Management from Indian Institute of Management, India. Santosh has more than 14 years' experience covering international projects, network operations, products, and sales in satellite and media.