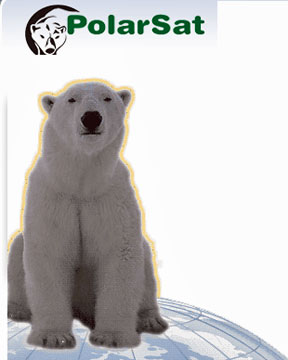 [Satnews] PolarSat has received a contract from Navigation Aeronav Inc. of Pointe-Claire, Quebec, for an expansion of the existing satellite communications system.
This network will provide new stations to link three airports (Matadi, Boende, and Isiro) in the Democratic Republic of the Congo. These new sites are in support of Automatic Dependent Surveillance-Broadcast (ADS-B) traffic. This new ADS-B service is added to the existing network which supports voice communications (ATC controllers to ATC controllers and ATC controllers to pilots via VHF radios) and data communications (AFTN messaging, Intranet LAN). The network will be expanded to more than 18 stations with an additional 2 optional stations.
The VSATPlus® family of terminals provides a full mesh, hubless network with no single point of failure and offers the greatest ease of network configuration and expansion. It supports the most demanding network applications including high quality voice, low and high-speed data, video conferencing and fax - all in a single low-cost, integrated platform.
"This network has been running for many years and the VSAT service has been very reliable. ADS-B was not envisioned when the network was first designed and the VSATPlus® product flexibility has allowed us to easily add it to the existing network." Michel Roy, Vice President, of Aeronav.
"When completed, this ADS-B upgrade will provide greater safety and reliability to the overall DRC air traffic management system by augmenting the planes position information with GPS," said Ron Mankarious, Vice President of PolarSat