Spacecom (Tel Aviv Stock Exchange: SCC), the operator of the AMOS satellite fleet, and Encompass Digital Media, a global technology services company delivering end-to-end video solutions to broadcast and digital media companies, have announced a joint new European TV distribution platform.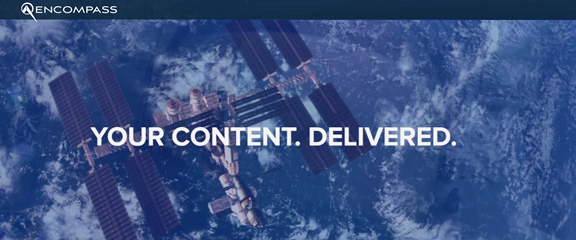 The joint service will be distributed throughout EMEA over the AMOS-6 Ku Pan-European beam from the satellite's 4 degrees West prime orbital position.
Encompass and Spacecom's shared initiative will provide channels and other content providers with a complete, comprehensive solution for all playout, uplink and European space segments, for a full range of media distribution services over the satellite. Spacecom has partnered with Satellite Mediaport Services Ltd., (SMS), located in Rugby, UK to provide uplink services for the platform.
The satellite's 39 Ku-band segments and 24 Ka-band beams will provide a wide array of services. The new satellite will be larger than AMOS-2 and AMOS-3 combined and will incorporate new technologies such as High Throughput Ka-band spot beams for improved broadband internet access. The Ka-band spot beams will cover Europe and Africa as well as Ku-band technologies for new and existing clients. Its Ka-band beams have been selected by Facebook to be the satellite backbone of its initiative to bring broadband Internet to Sub Sahara Africa with Eutelsat. AMOS-6 is scheduled to launch during the third quarter of 2016.
Marco Tinnirello, Encompass' Managing Director, EMEA, said, "AMOS-6's Ku Pan-European beam will enable us to bring new and exciting services to our European viewers and add more services to our channel, programmer and digital provider clients."
According to Spacecom CEO and president David Pollack, the addition of AMOS-6 to the Spacecom fleet will expand the types of services and coverage the company is able to provide throughout Europe, Africa and the Middle East.