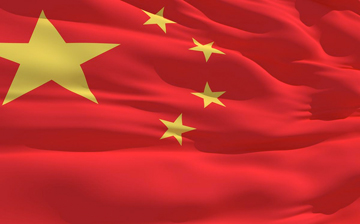 China is well prepared to launch the Chang'e 5 lunar probe in 2017 to collect and bring back moon rock samples for scientific research, a leading Chinese scientist said on Sunday.
Chief Scientist of China's Lunar Exploration Project, Ouyang Ziyuan, said that the launch of Chang'e-5 represents the third stage of China's lunar exploration endeavor. The first stage of lunar expedition was achieved by sending Chang'e-1, a circumlunar satellite, in 2007. For the second stage, China landed their lunar probe, Chang'e-3, on the surface of the moon in 2013.
The scientist said the analysis of the structure and component of the samples to be collected by Chang'e-5 would help scientists deepen the study into the formation and the evolution of the moon. He added that the launch of Chang'e-5 would improve China's space science technology.
Ouyang also confirmed the launch of Chang'e-4, a relay of Chang'e-3, scheduled for 2018 will land on the far side of the moon, a breakthrough in space history. The launch of the two lunar probes were first announced by State Administration of Science, Technology and Industry for National Defense earlier this year.
News article sourced from China.org.cn