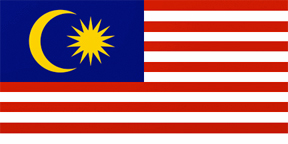 [SatNews] The Malaysian government continues to seek suitable and interested partners to collaborate in the building of RazakSAT-2, a remote-sensing satellite that is intended to monitor the Earth's surface.
Science, Technology and Innovation Deputy Minister Datuk Dr. Abu Bakar Mohamad Diah said this was because the government did not want to be hasty in looking for partners who could provide crucial input in the building of the second mini Malaysian satellite. "We have not made a decision and are still looking for a partner to build the satellite. Our people continue to study [the technology] and are attending courses within the country and overseas to study more about the program," he said.
RazakSAT-2 is a continuation of the RazakSAT Satellite Program that was launched on July 14, 2009, from the Kwajalein Atoll, Republic of Marshall Islands, via a SpaceX Falcon 1 rocket.