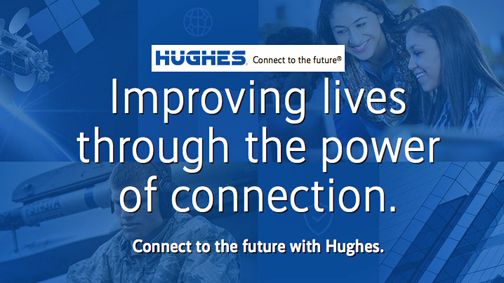 Myanmar VSAT service operator KBZ Gateway Co. Ltd. has unveiled a new Earth station that is powered by a JUPITER™ System from Hughes Network Systems, LLC (Hughes), which will support high-performance data services for businesses and consumers throughout the country.
Pranav Roach, president of Hughes India, joined U.S. Ambassador Scot Marciel, KBZ Gateway CEO Mr. Stephane Lamoureux, and a gathering of VIP guests for a ceremony opening the Earth station, which is located in Bago and went live on May 24, 2016.
The Earth station includes two satellite networks that will connect all KBZ Group company sites countrywide. KBZ Gateway is also offering satellite broadband to enterprise customers, consumers and to cellular providers for backhaul capacity. The company estimates a potential to connect more than 6,000 sites over the next five years. KBZ Group announced in August 2015 that it had selected the JUPITER system to provide Ku- and C-band satellite Internet service and the company will build and operate two networks: one for C-band service and the other for Ku-band.
The Hughes JUPITER System is one of the world's most powerful and widely used satellite Internet platforms and features a flexible and robust gateway architecture with lights-out operation, enhanced IPoS air interface for bandwidth efficiency and performance as well as high-throughput terminals. JUPITER enables operators to achieve the highest possible capacity and efficiency for any satellite broadband implementation.
The base technology is the powerful JUPITER System on a Chip (SoC), a custom–designed VLSI (Very Large Scale Integration) processor employing a multi-core architecture and enabling 100 Mbps of throughput on every terminal within the JUPITER family.