[SatNews] General Dynamics Information Technology, a business unit of General Dynamics (NYSE: GD), announced today that its Commercial Cyber Services business will be featured at the Gartner Security & Risk Management Summit June 8-11 at the National Harbor in Maryland. The company's Commercial Cyber Services leverage its forty years of experience protecting the nation's most critical intelligence infrastructure to the private sector.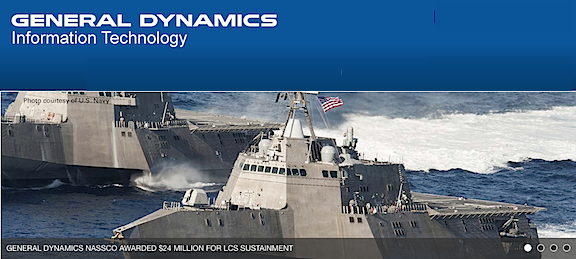 At the Summit, General Dynamics will discuss the ongoing sea change from cyber products-led approach to process and outcomes. General Dynamics Commercial Cyber Services prioritize analysis over independent product technology. The company's approach eliminates security blind spots while protecting the critical intellectual property and the core business functions of commercial clients.
Cyber security now protects and defends the critical intellectual property and business processes that drive profits and earnings. At the Summit, the company will demonstrate real world examples of how integrated cyber intelligence processes can drive significant improvements in enterprise cyber defense programs.
General Dynamics Commercial Cyber Services offerings include advanced cyber security monitoring and secured device management. The company also offers on-demand services including vulnerability assessment, including active and passive penetration testing and security architecture advisory services.
"What we're hearing from CEOs and CTOs in industries like health care and energy is that they want a comprehensive cyber solution that is every bit as sophisticated as what the public sector is deploying," said David Ross, general manager of General Dynamics Information Technology's Commercial Cyber Services.
"General Dynamics' Intelligence Community customers started investing aggressively and integrating cyber security into their core mission fifteen years ago, setting the highest bar. We are now bringing that same mission focus to the private sector, extending a core service of General Dynamics," said Bernie Guerry, senior vice president of General Dynamics Information Technology's Intelligence Solutions Division.
General Dynamics provides commercial cyber services that are grounded in our work for the U.S. government intelligence community, where our culture of discretion is deeply imbedded in everything we do. The company employs thousands of top-tier cyber security professionals with high-level security clearances.
At today's Gartner conference, General Dynamics Information Technology's Chief Information Security Officer Nick LeShock will discuss integration challenges germane to making a company's enterprise cyber defense more effective. LeShock will present techniques and best practices that will allow commercial companies to take command of their cyber security to create a powerful operational cyber environment focused on business outcomes.
General Dynamics has put together a strong Commercial Cyber Services leadership team with a combination of intelligence, military, technology and C-level business skills and experience. Additional General Dynamics representatives at the Gartner conference include David Ross, general manager of General Dynamics IT Commercial Cyber Services and Cameron Chehreh, vice president/chief of technology.