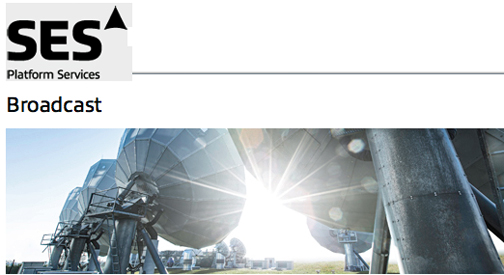 [Satnews] SES Platform Services GmbH announces the company is now providing a comprehensive range of services for INSIGHT, the first-ever, Ultra-HD channel of Television Entertainment Reality Network (TERN).


The new linear and non-linear channel launches today (October 5) in Asia and Europe and is available in HD and Ultra-HD quality. Under a long-term agreement, SES Platform Services is providing a comprehensive range of services from content management to linear and non-linear distribution. The entire channel content is stored in FLUID MAM, a professional, secure, managed cloud environment for efficient and secure video content and metadata management and distribution to any platform, including Video-On-Demand (VOD), streaming and satellite.

Based on FLUID MAM, SES Platform Services is supplying a flexible playout solution including multi-level quality checks and content segmentation, making it easy to schedule commercial breaks. This full end-to-end Ultra-HD playout is one of the first solutions available worldwide. SES Platform Services is also encoding the signals (H.264 for HD, HEVC for Ultra HD) and the uplink to the Astra satellites on 19.2 degrees East. For the non-linear distribution of the channel, SES Platform Services is preparing and delivering livestreams and VOD-content to INSIGHT's respective OTT platforms.
SES Platform Services will also be showcasing their range of digital distribution technology at the upcoming MIPCOM Conference and Exhibition at Stand P-1.F86. The event takes place at the Palais des Festivals, in Cannes, France, from October 5 until Thursday, October 8.
Executive Comments

Sophie Lersch, Chief Product Officer for Services at SES Platform Services, said: "We're delighted to be launching TERN's first Ultra-HD channel via satellite. Including INSIGHT, there are three Ultra-HD channels available in Europe today—and we work closely with all of them. This clearly underlines our expertise as a media services provider for any business model, from DTH to OTT, and in any required quality, from SD to Ultra-HD."

TERN's Chief Executive Officer Mariam Zamaray said: "With the launch of INSIGHT, we want to deliver a premium experience for our partners and viewers. By choosing SES Platform Services, we are confident of ensuring highly reliable and secure playout of our HD and Ultra-HD broadcasts."