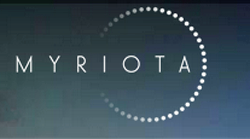 Myriota has closed a US$15 million Series A funding round — the round was led by Australian VC firms Main Sequence Ventures and Blue Sky Venture Capital and included Boeing HorizonX Ventures, Singtel Innov8 and Right Click Capital.

This is the largest round for the company announced to date for a tech startup using Space 2.0 for IoT and is also the first investment outside the United States for Boeing HorizonX Ventures.
Founded in Adelaide, Australia, in 2015 as a spin-out from the University of South Australia, Myriota is poised to become a key communications network for the global IoT sector. This market is set to have 27 billion connected devices generating a revenue of US$3 trillion per annum by 2025. With direct-to-orbit technology, Myriota enables massive scale, low-cost communications for IoT devices anywhere on the planet.
Myriota plans to accelerate its growth by launching more satellites, delivering revolutionary large-scale IoT deployments, and expanding their global operations. New sales and customer support offices will be opened in North America and Asia, and the business expects to add at least 50 new staff; most of whom will be based at the startup's South Australian headquarters. The expansion follows the recent announcement that Myriota will open a US$2 million Internet of Things Innovation Lab.
Myriota is leading the development of a number of world-first Space 2.0 projects across a diverse ranges of sectors, including black box type recorders for Australian Army soldiers, water tank monitors for farmers, asset tracking and environmental monitoring.
Blue Sky's South Australian Venture Capital Fund Investment Director, Atlanta Daniel, said Blue Sky co-led this Series A round investment in Myriota and was proud to announce the investment as the first from the $50m South Australian Venture Capital Fund.
Myriota CEO, Dr. Alex Grant, said that the Internet of Things has a major connectivity problem: hundreds of millions of devices that need to communicate don't have cost-effective, battery friendly networks to do so. Myriota solves this problem. The fact that the company has managed to engage such a stellar list of investors underlines the quality of the firm's tech and IP and also gives the firm access to highly strategic resources and capabilities as Myriota moves to the next level.
Main Sequence Ventures Partner Martin Duursma said that as Australia's deep tech venture fund, Main Sequence Ventures was delighted to co-lead this Series A round for Myriota. The company views Space 2.0 as a tremendous opportunity for Australian companies to be globally competitive in a high growth industry. Myriota, as a part of that new industry, has developed world leading technology for unlocking the full potential of the Internet of Things with their direct to satellite communications platform. As a spin-out from the University of South Australia, Myriota is a great example of Main Sequence Ventures backing technology from the publicly funded research sector, fitting with the company's mission (under the National Science and Innovation Agenda) to ignite a new generation of epic companies from the spark of Aussie science."
Boeing HorizonX VP Steve Nordlund, said that as Boeing HorizonX Ventures' first investment outside of the US, it was an important move, noting that the Myriota team channeled its telecommunications expertise to develop a solution that simultaneously connects hundreds of millions of low-cost, low-powered transmitters to satellites. This was a compelling investment for Boeing Horizon because as a global company, Boeing recognizes and supports the innovation occurring in Australia and beyond.