PCI Geomatics has renewed their partnership with their reseller for Southern Africa.
MapAfrika, a well-established company based in Johannesburg, has been providing land surveying services, camera systems and software to the Southern African region for many years. In addition, MapAfrika provides Geomatica and GXL image production systems and solutions to a growing number of customers who are leveraging the power of the satellite and aerial image processing technology developed by PCI Geomatics.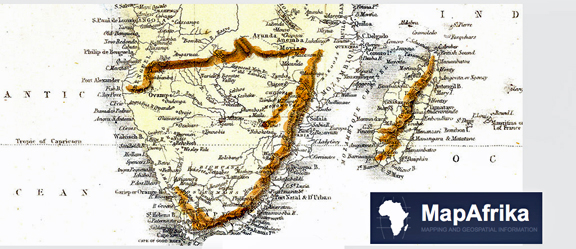 The increased use of Geomatica in the region can be traced back to key initiatives such as the one initiated in March 2015, which established a unique partnership between PCI Geomatics, MapAfrika, and Stellenbosh University. An Education Alliance agreement was implemented to promote cooperation and information exchange between top researchers and industrial partners to advance remote sensing and image processing methods.
MapAfrika will be responsible for customers from an increased number of countries in Africa, including South Africa, Botswana, Zimbabwe, Mozambique, Namibia, Zambia, Malawi, Angola, Tanzania, Madagascar, Mauritius, DR Congo, Republic of the Congo, Tanzania, Kenya and Uganda.